Before I "kick the bucket", here is a list of the things I would like to do 🙂
1.) To shoot a monster buck. Man would that be cool. I can only dream of seeing a buck like the one pictured walking through my woods. If I would, I think I would die before I get to shoot it. Haha.
2.) I also want to win a local mud bogging competition when I get my truck. I love going mudding with my cousin in his Dodge and I just think it would be fun to win.
3.) Another major goal is to win a 1D barrel race in the NBHA. The National Barrel Horse Association has some of the largest barrel patterns, ran in the shortest amount of time. To win, I would have to run at least a 15.5 second run. Talk about speed rush!
4.)  I want to ride a bucking bull in the PBR. I have already ridden horses almost just as bad as most bucking bulls, but, it's just a different rush of adrenaline to hop on a bull's back and go for a ride.
5.) I really want to get a lifted 2012 Chevy Silverado. Why? Simple. It's my dream truck! <3
6.) I would like to show my horse in the Olympics for show jumping because it pushes me and my horse over the top to our abilities, and I can learn how much my horse really can do.
7.) I would also like to attend all three races in the Triple Crown (horse races) because I have always been fascinated by horse racing. I mean come on, seeing near 20 horses running up to 70 MPH racing each other? How can that not be fun?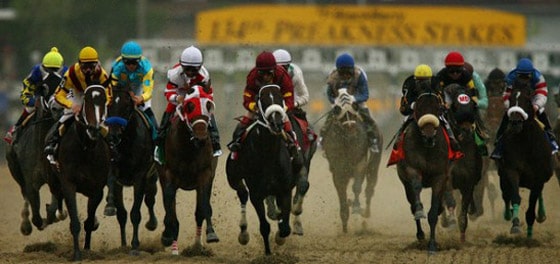 8.) Another thing is I would like to visit Secretariats original farm (Secretariat is a famous racehorse) because he is actually my horses great-granddfather. He was an extraoridnary horse, and was one of a kind and I think it would be neat to visit his original farm.
9.) I also want to meet Scotty McCreery and Jason Aldean. These are two of my absolute favorite country music artists of all time.
10.) And finally, my last thing is to visit California. I want to go and see the beaches of California specifcally. I love going to the beach (:
🙂